Natural Gemstone Black and White Beaded Necklace
Free Shipping
Free standard shipping over $50 on order
Return & Exchange
Initiate a return within 30 days of receiving your product.
Secure Payment
All transactions are secure and encrypted.
Description
This black and white energy beaded necklace is not only a beautiful piece of jewelry, but also a spiritual symbol. Black agate represents the stable energy of the earth, helping us maintain inner balance; while the spectrolite represents hope and courage, giving us the strength to overcome challenges and keep moving forward. At the same time, rock crystal helps purify our body and mind, bringing us closer to our true inner self. This necklace is a carrier of energy, allowing us to feel the balance and harmony of black and white poles, injecting a spiritual force into our lives.
Material
Details

• Set with natural gemstones like Black agate; Spectrolite; Rock crystal. Made in 18K gold-plated copper. • Overall length: 37cm+10cm extension chain • Stone: 2x4mm • Weight: About 15-17g
Care Instruction

Avoid contact with chemicals (perfumes, skin care products, bath lotion, etc.)

Avoid wearing multiple pieces of metal jewelry at the same time to avoid bumps.

Avoid wearing it during strenuous exercise or when carrying heavy objects.

Avoid jewelry coming into contact with water.

Avoid wearing it while sleeping.
Commitment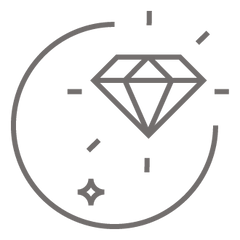 Quality
We hold the belief that jewelry must embody beauty, comfort, and longevity. Our artisans meticulously craft each piece with a pursuit of excellence, ensuring flawlessness in every detail and a perfect fit.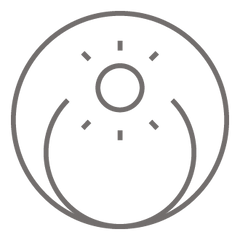 Material
We use high-quality, sustainable materials like S925 silver, natural pearls. Tracing each piece's journey from source to finished product, delivering exceptional jewelry that reflects our dedication to a better world.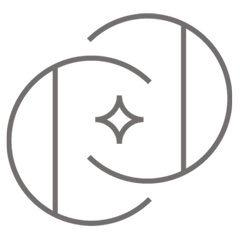 Packaging
We provide a jewelry cleaning cloth and storage bag to protect and preserve our pieces' beauty. We use recycled materials for packaging and strive to reduce our environmental impact.
Why Exceptionally Priced?
$85.20 USD
Total Cost
ARSIS
$127.80 USD
OEM Fee
Total Cost
DTC Brand
$150.00 USD
Middlemen Fees
OEM Fee
Total Cost
Traditional Brand