Baroque Pearl OT-Shaped Clasp Y Necklace
Free Shipping
Free standard shipping on orders
Returns & Refunds
Initiate a return within 30 days of receiving your product.
Secure Payment
All transactions are secure and encrypted.
Description
With a adjustable Y-shaped chain, this necklace can elongate the neck and create a graceful swan-like appearance, adding a unique design element compared to ordinary necklaces. The classic gold and pearl design exudes vintage fashion, while the OT clasp design makes it easy to wear for casual occasions. The natural pearls have a warm and natural luster, and it can elevate the overall look and style when paired with various clothing styles.
Material
Details

• Made in 18K gold-plated copper. • Bead diameter: 3-4mm(Thin) • Overall length: 37cm+8cm,adjustable
Care Instruction

Avoid contact with chemicals (perfumes, skin care products, bath lotion, etc.)

Avoid wearing multiple pieces of metal jewelry at the same time to avoid bumps.

Avoid wearing it during strenuous exercise or when carrying heavy objects.

Avoid jewelry coming into contact with water.

Avoid wearing it while sleeping.
Commitment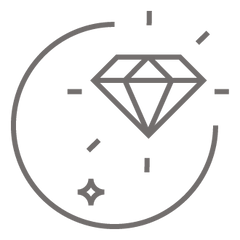 Quality
We hold the belief that jewelry must embody beauty, comfort, and longevity. Our artisans meticulously craft each piece with a pursuit of excellence, ensuring flawlessness in every detail and a perfect fit.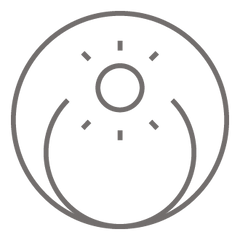 Material
We use high-quality, sustainable materials like S925 silver, natural pearls. Tracing each piece's journey from source to finished product, delivering exceptional jewelry that reflects our dedication to a better world.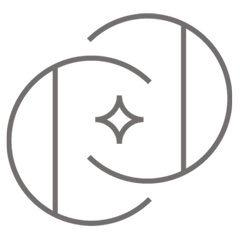 Packaging
We provide a jewelry cleaning cloth and storage bag to protect and preserve our pieces' beauty. We use recycled materials for packaging and strive to reduce our environmental impact.
Discovering an Underestimated Necklace
I have stumbled upon a truly underestimated necklace. Its unique design and perfect fit offer a delightful wearing experience. The necklace, offering incredible value for its price, is comfortable to wear and the quality is impressive. It has significantly enhanced my overall look, accentuating the delicacy of my neck. Perfect for summer, it pairs beautifully with a black off-the-shoulder dress, highlighting the elegance of the collarbone or back. This necklace is a high-quality, underestimated gem that truly adds a touch of sophistication.
AMAZING QUALITY
I was so pleasantly surprised with this necklace! Absolutely perfect.
Very nice
Love the weight and length of this necklace. Only needed them for a costume event, but will be wearing them at every opportunity as they look and feel much more expensive than it was.
Exactly what I imagined
This necklace is really pretty. Exactly what I wanted. The color, size, and shape of the pearls, and the length of the necklace — everything is as described. And the clasp is pretty too. I highly recommend this necklace.
Love the look.
Absolutely love this necklace. Wear it whenever I want to make something look slightly more upscale/elegant. I have received so many compliments on it. Truly such a cute piece of jewelry.
Why Exceptionally Priced?
$79.00 USD
Total Cost
ARSIS
$118.50 USD
OEM Fee
Total Cost
DTC Brand
$159.00 USD
Middlemen Fees
OEM Fee
Total Cost
Traditional Brand